Legendary French Gastronomist passes. Pierre Troisgros. The Culinary world mourns.
French Cuisine and Wine 
Rest in Peace to a legendary mind and spirit. Embody that spirit tonight with an attempt at the cuisine. We stress (sans stress) an "attempt". But we got the wine to make it all worth it. Even if you mess up the food! 
What made him different? 
Grand credit goes to his facilitating France's influential nouvelle cuisine movement.  More than just an emblem but an emblematic figure of the great French cuisine, Pierre Troigros was one of those chefs whose name has become an international reference in gastronomy. 
Michelin - (Not the tires!) 
The Troisgros brothers took over their parents' restaurant, the Hotel Moderne, which opened in 1930, and renamed it Les Frères Troisgros in the mid-1950s, two years after it received its first Michelin star.
Gastronomy - what is it? 
A legend before another legend. Legendary chef Paul Bocuse died aged 91 in 2018. The death of the man referred to as the father of gastronomy was announced by the French interior minister today. 
Versus Culinary? 
In general terms, gastronomy is about eating food, and culinary is about cooking food. They're also different types of words. "Gastronomy" is a noun, and "Culinary" is an adjective (culinary arts, culinary school, etc.)
Coined? 
The term "molecular and physical gastronomy" was coined in 1988 by Hungarian physicist Nicholas Kurti and French physical chemist Hervé This.
Oh but what is? 
study of the relationship between food and culture, the art of preparing and serving rich or delicate and appetizing food, the cooking styles of particular regions, and the science of good eating.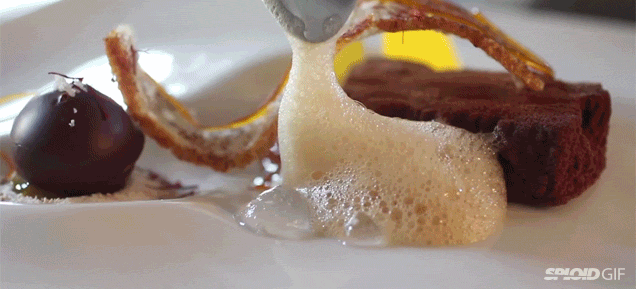 Share a Glass of French Wine Tonight in His Honour 
And RIP to all of the legends above and nothing like a certified organic French wine to do it justice!