#INTIMATEMINUTES with Midfield Wine Bar
Now, that we are almost back to our "new normal", we will be rolling out blogs on our restaurants and wine bar partners. Wow, that is a mind bender – a paradox if you will. A little oxymoron-ish but we can't always get what we want but we might get what we need (note: a little homage and partial ode to the Rolling Stones who were instrumental in making Toronto "lovable again" with their concert back in 2009. Good on them!).
NO QUOTA ON LOVE 
Learn to love again and again. There is no quota or cap on how much love you can have for a particular locale and people. So, let's all learn from history and keep the good vibes and energy, along with momentum, with a historically amazing interaction with Midfield Wine Bar.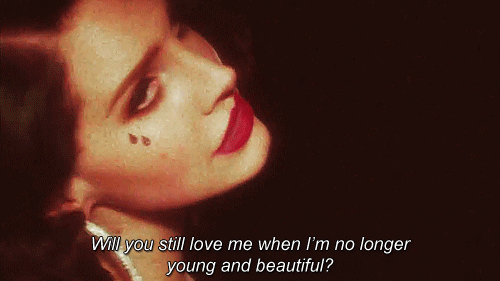 (But of course. loyalty is the name of the game. Let's GO MORE THAN JUST SKIN DEEP!)  
MIDFIELD - TOP SHELF - CREME DE LA CREME 
It is a premier restaurant and wine bar in Toronto on Dundas Street West. It has a sophisticated and eclectic style inside and a patio on the back. Midfield has been resilient and savvy in persevering through these extraordinary times. Midfield has expanded and rebranded its business with a Walk-In Shop – yes, just click here to learn more.
MIDFIELD - DELIVERY AND TAKE OUT 
And yes, they have "Delivery and Take Out" as well. We love giving some love to our partners that are doing all that they can and more while focusing on the process but still achieving results even when everyday feels like climbing Everest and doing a back-flip at the top. On the bright side, think about how much stronger we will all be when we go "downhill again".
OUR QUESTION AND ANSWER 
#INTIMATEMINUTES with a little Q & A from some distance but still got an up and close look at Midfield with Annette Bruley (GM and Wine Director at Midfield Wine Bar). Our team have been regular consumers and "oh so impressed and perfectly satiated diners" at the restaurant and love supporting their brand, business and commitment to excellence.
21 QUESTIONS - NOT QUITE BUT CLOSE 
We have added a few headings for ease of reference and reading pleasure. Not quite 21 questions but close enough.
MIDFIELD'S WINE LIST
Question One: When you are looking to create your wine list, what are the key elements that go into your decision-making process?
ANSWER: Midfield Wine Bar focuses on organic, biodynamic, minimal-intervention and natural wines. Within those parameters we look for classic old-world wines that have more traditional characteristics all the way through to wines that are really trendy, like skin contact whites and funky pét-nats.
OPENING YOUR MIND  
Question 2: Do you feel wine drinkers have become more open minded when selecting wine?
ANSWER:: The last 5 years have shown a definite upswing in wine-curious consumers. I think in large part it's due to younger generations that have been introduced to wine. While their budgets are smaller than older generations who tend towards more traditional selections, how they decide to spend their money is different as well, and their tastes are more adventurous. The more the agencies expand the styles of wine that are brought into Ontario's market, the more opportunity wine bars and restaurants have to expand their lists. As we grow and expand our selections, the younger generations of drinkers grow as well. Although, it's not just the younger generations that are becoming more curious or adventurous. Some older generations that were previously intimidated by the wine world are starting to get into it as well. If we as an industry stand behind what we sell, and our customers are enjoying what we sell, then we're building trust with them and they keep coming back…and bring their friends with them as well
Question 3: With your experience, do you feel your consumers have become more open minded into consuming Greek wine? If so, why do you think this shift has occurred in the market?
ANSWER: I'll defer back to the last answer because it's all related. The more diverse a selection that is imported from our agencies, the more we get to offer our wine curious customers. I also think it's important to say that at Midfield, or even in my own career in this industry, while it's important to listen to what our customers are asking for, we are not believers in "you have to buy what the customer asks for". If that were the case, we'd all still be buying Pinot Grigio and California Cabernet Sauvignon. So yes, so many more people gladly drink Greek wine…because it's delicious and there's a diverse selection of it now that we can expose to our customers. 
THE FAVES FROM THYMIOPOULOS VINEYARD
Question 4: Can you name two of your favorite Thymiopoulos Vineyards wine? 
ANSWER: There's no two ways around this:
Xinomavro Rose and Earth & Sky 
Question 5: Why are these two wines your favorite from Thymiopoulos Vineyards?
ANSWER: I think I would have to talk about the varietal Xinomavro first then everything falls into place. Xinomavro is a multi-faceted varietal that is extremely versatile. It can be made as a white, rose, red, you can have sparkling wine made from Xinomavro, and it can be made from bone dry to sweet. You can drink young wines made from this varietal as well as hide them in your cellar and age them like you would Barolo. I've had wines made from it that are soft and juicy and fruity to wines that savoury and have that umami flavor we like to talk about, sometimes the wines are friendly and cheerful and sometimes they're dark and brooding. So having said that, put this massively captivating grape into the hands of an incredibly genuine and skilled wine maker and you get magic!
The rose is late harvest but the any sweetness is perceived more as a softness that is balanced by gentle fruit, perfect acidity, savoury notes, and structure, not to mention the incredible colour that reminds me of golden pink. It's a purely seductive wine that delivers way more than you pay for it.
Earth + Sky has been a long-time love for many wine nerds in our industry. It's been on Midfield's list almost from day one. It's elegant, brooding, savoury, always balanced, has perfect structure and falls into this magical place when pairing with foods…lots of versatility. We often tell our customers if they like Piemonte wines, they're going to love this wine. Although sometimes I think that's unfair to Earth + Sky because it truly is unique
THE GRIND AND THE SHINE  
Question 6: As many restaurants across the province have had to find innovative ways to restructure their businesses due to Covid 19. What aspect would you consider to be the most constructive?
ANSWER: Unfortunately we didn't feel like changing our food menu to turn into a food delivery business…our menu didn't suit take-out and we didn't want to compromise that aspect of what we do. The natural step to take was to focus on wine take-out and delivery. It has allowed us to maintain cash flow and to help our industry's supply chain keep moving, which we are grateful for but in the end, we're moving forward making smaller margins and it's not sustainable as a whole. 
FLEXIBLE, MALLEABLE AND ADAPTABLE
Question 7: What sort of measures has your business implemented to be adaptable during this pandemic? 
ANSWER: Well one thing would be having to let all the staff go. Not a great thing to have to do. As I said before, we started a manual online ordering system for customers so that they could place orders for contactless pick-up and because the AGCO dictated that we sell food with the alcohol, we offered some of our more snack items like house-made charcuterie, cheese, marinated olives, etc. Since then, we have opened a bodegas-style shop for walk-ins, and expanded our in-store food selection to include fresh produce from our chef's garden, luxury food items etc.. We've continued with the online ordering system (we have an e-commerce site now as well) and have added delivery into the whole package.
The most recent change has been opening our patio with very limited seating and a limited menu.
NO PLACE LIKE HOME
Question 8: Are you finding that your customers are becoming more open-minded or methodical with their takeout orders?
ANSWER
: I honestly have a hard time figuring out what's going on from week to week. I think partly due to this being a whole new world for us and our customers, along with the range of wines we offer, customers sometimes feel like "kids in a candy store". They're having fun! No line-ups like at the LCBO, and new product coming in every week makes it exciting for them.  
FRIENDLY – WE DON'T BITE
Question 9: Do you feel that this pandemic has assisted in growing your customer base? Has Midfield discovered new customers?
ANSWER: We have definitely gained a large amount of new customers. Word of mouth was extremely helpful. People realized they were getting tired of LCBO line-ups and the same selection that it provides. If you can't dine-out, you're not getting exposed to variety so then media started picking up on the wine "delivery + take-out" opportunities and as soon as those lists started being published publically, we had an upswing in sales.
THE NEW NORMAL
Question 10: What is your outlook for when restaurants re-open? Will you keep certain aspects of your new divisions of business like pick-up, delivery, take-out after restaurants re-open to full capacity? 
ANSWER: We would love to get back to what we were doing before as a unique wine bar/restaurant. We would also like to continue to develop our bodega shop format and incorporate those two things. Having said that, sustainability for small businesses in the hospitality industry is shaky right now. We need more support from our government and our governing bodies need to make some changes regarding pricing structure for licensees. We can't keep paying the current prices we are charged and then turn around and price our wines in a way that is desirable to our customers, and still operate with proper margins. Hopefully the LCBO follows the lead of other provinces and installs a tiered pricing system for licensees. Lower prices can benefit us all and help expand the market.

TOGETHERNESS – IRON SHARPENS IRON

Question 11: How has this pandemic brought closer together as a team?
ANSWER: There's three of us and heading into this from the beginning of shut-downs, our collective attitude was "fight through this together or fail". It's not easy but we're still here for now.

WINE DIRECTOR EXTRAORDINAIRE – ANNETTE

Learning about Thyself

Question 12: What have you learned about yourself and your team as a result of persevering through challenging times? 
ANSWER: I love the industry so much so that I'm giving way more into it than I am currently getting back. It's kind of like going through growing pains while raising a child.

Inspiration and Then Perspiration

Question 13: What inspired you to work in this industry?
Answer: I always liked the idea of creating shared spaces for people to eat and drink well while connecting with each other. It was instinct and my moment of enlightenment came when I had quit a job of 9 years in the corporate communication industry, took a job on cruises ships and thought, I really love hospitality! I came home and got a job in restaurants and worked my way up.
 The Rise of Females Dans The INDUSTRY
Question 14: Would you say women are having more of a presence within the wine world?
Answer:100%! I was mentored by a woman. Some of my favourite wine agents and agencies are women and owned by women. Over the last 12 years that I've been in the industry I've seen a spectacular group of women with strong voices grow and become fighters for this industry. It's inspiring.

Loving Your Job – Loving Life
Question 15: What is your favorite component of working at Midfield Wine Bar & Tavern? 
Answer: The casual but quality experience it delivers. I also LOVE working with a massive list...leaves me a lot of play, less restrictions. It's kind of draeamy really.
NEED A LITTLE MORE ON ANNETTE BRULEY, THE CHEF OR THE HEAD PROPRIETOR

Happy to lend a hand – click the link!

But we love highlighting Annette's ascension as the poised and professional that she is! We are "stealing" a little from her bio and love the humble style that she portrays and lives! Always a pleasure to be around her energy – whether in person from an "appropriate distance" to an interview via video conference. Some quotes to put a ribbon on this female winner:

"Having enjoyed a solid pizza slinging career at Pizza Hut back in the late 80s, a decade in the corporate communications & design industry, and then a stint in the cruise ship industry, Annette decided to jump back into food & wine in 2008 at the inspirational Jamie Kennedy Wine Bar. In 2011 after getting her feet wet at various restaurants and being tutored by some talented Toronto sommeliers, she became part of the opening team at Ascari Enoteca under the mentorship of the inimitable Svetlana Atcheva. In 2013 when Svetlana decided to move on to Pearl Morissette Winery, Annette took over management of the restaurant with the popular wine list and continued to help the company grow with the opening of Gare de l'Est Brasserie in 2017, becoming GM & Wine Director for both restaurants. January 2018 brought another phase to her career when she decided to make a change and join our team at Midfield where she's looking forward to having a close relationship with every...single...bottle...on the list."

FROM CLOSE RELATIONSHIPS TO THE CLOSING

Dream on! Make these dreams your reality. We know you want to enjoy their patio and hopefully sample one of Victory's wines while sipping in the sun so make it easy to learn more about your next experience at Midfield! Remember to follow the rules and regulations for patio dining so your next experience is not only an enjoyable one but a safe one. Stay safe and let's remember that what goes around comes around literally and figuratively. If we all work together (we certainly enjoyed working together with Midfield on these #intimateminutes) we can make dining in the Fall and Winter a reality!


If you need to know exactly the location, here it is:

1434 Dundas St W, Toronto, Canada M6J 1Y7 647 345 7005

If you have any questions for Midfield that you wish were here, feel free to post a comment below  and we can always adapt and add to this blog or for the next one.

Until next time, we are sending positive vibes your way!